Miss Demeanor - From My Brothers Sexy Wife Miss Demeanor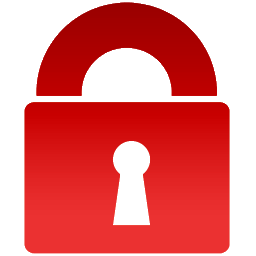 Sorry for interrupting you, but to continue watching please register at
WCA Productions
Thank you!
Duration: 34:07
Views: 209K
Submitted: 2 years ago
Submitted by:
Watch Miss Demeanor in Mom and Sister Help Step Brother for WCA Productions. Cum get your fix of FREE family xxx porn videos only on tabootube.xxx.




This is the full and complete series of Massage From My Brothers Wife, this series stars Miss Demeanor. This is a POV Taboo Milf Cougar Cheating Wife Massage CFNM Handjob Topless Deepthroat Cum Swallowing Blowjob Hardcore Creampie Sex Series. You can now get all 3 parts of this series here at once for a discount!




The other day after school while I was at practice I hurt my leg, my mom took me to the doctor and he told me that I had sprained slash pulled something and that I would need to do stretching exercises and give massages for a week or so until I could rejoin the team for practices. I immediately started doing the stretching exercises but my mom reminded me that my brother's wife Misty was a professional massage therapist and I could probably get one from her. I never had a massage before but I'd always had a little secret crush on Misty so the idea of her rubbing me down sounded kind of fun so I agreed. My mom made an appointment and on the day of took me over to the house and drop me off. When I went inside I found Misty sitting in the kitchen we made a little small talk and I told her this was my first massage ever. She got a big smile on her face and said no problem I'll be gentle and then laughed at me and she told me to follow her back to the bedroom where she had her table set up. Once we were in there she showed me how everything worked and told me she would leave the room while I strip naked, got on the table and under the sheets. She came back in and the massage got started for the first half of the massage she just worked on my back and my backside and the entire time I had a raging hard erection. when the time came for her to tell me to flip I did as I was told and as I turned over she had the sheet picked up but was looking away so she didn't notice my boner pointing straight in the air. she laid the sheet down on me and started working on my thigh but I could tell we both noticed the tent that was popping up in the middle of the sheet. She did her best to try and work around it but I could see she kept looking back at it and it didn't look like she was as upset as I would expect. When the massage was about finished she said I'm sorry but I have to ask what's going on here? I asked her what she meant and she said come on and pointed at my erection that was starting to poke out from under the sheets. I told her that I was sorry, that me and my girlfriend had just broken up, that it always had a secret crush on her, and this whole massage thing was really exciting! She got that smile girls get when you compliment them and told me it was fine and she could just ignore it but I decided to go a little further. I told her if she thought that was bad think about the fact that I wore loose fitting basketball shorts and I had to get into the car with my mom in 10 minutes and sometimes my erections would stay hard for a lot longer than that. We both had a little laugh and she said she felt bad putting me in the situation where I would have to get into a car with my mom while I was fully erect. She said if I could keep a secret she would be willing to help me and of course I eagerly agreed. She pulled the sheet down over my body exposing my rock hard cock and vigorously began to stroke it! After about 5 minutes of her soft beautiful hands working their way up and down my shaft I blew my load and for a moment there was awkward silence. I thanked her for everything and she laughed and said no problem and I told her I would see her tomorrow after school for my next session and she smiled and said looking forward to it I got up and I left. I really can't wait for my massage tomorrow! This is part 1 of Massage From My Brothers Sexy Wife, This series stars Miss Demeanor. This is a POV Taboo Milf Cougar Cheating Wife Massage CFNM DickFlash Massage Scene.




I was about to get dropped off at my brother's house again for my now daily massage with his sexy wife Misty. After what happened yesterday when my dick popped out from under the sheet and my brother's wife offered to help me take care of it and then preceded to give me an amazing handjob getting my massage today was all I could think about! When I got to the house I walked into the kitchen and found Misty sitting there waiting for me , she'd been expecting me since my mom was now making me a daily appointment not realizing what happened at the end of my last massage. We made some small talk and avoided any conversation about what we did yesterday and then she told me to follow her back to the room. when we got to the room she showed me the massage table and reminded me to get undressed and get under the sheet and she will be back in a few minutes and of course that's what I did. About 1/2 hour later she had finished the massage on my back and told me to flip she lifted the sheet and looked the other way as I flipped and then laid the sheet across my body again but of course with my raging hard erection it was making a perfect tent. She began massaging my leg since that was the whole reason I was there anyways from the injury and of course just like yesterday my dick started to poke out from under the sheet. I noticed her eyes kept wandering down to it but she tried to pretend like she wasn't staring and right as the massage was about over I asked her if she could help me like she did yesterday. She said she could not and then what we did yesterday was wrong and inappropriate and it would not happen again and we shouldn't even talk about it. I begged her to help me since as soon as the massage was done my mom would be waiting out front to drive me home and I didn't want to have an erection poking out of my basketball shorts. She reluctantly agreed to help me but told me that she was out of massage oil so she had no lubricant to jerk me off with. I told her I really needed help and asked her if she would be willing to use her mouth , she was pretty taken aback but in the end reluctantly agreed. So to end my massage today my brothers sexy wife or my sister in law if you prefer was completely topless between my legs eagerly bobbing her head up and down on my cock until I finished and she swallowed every drop ! I can't wait for my massage tomorrow. This is part 2 of Massage From My Brothers Sexy Wife, this series stars Miss Demeanor. This is a POV Taboo Milf Cougar Cheating Wife Massage Topless Hardcore Deepthroat Cum Swallowing Blowjob Scene!


During my massage today my brother's wife decided she wanted to enjoy herself as well. So once it was time for me to turn over she slowly stripped naked, crawled up on to the table between my legs and started sucking my cock! Just when I thought it couldn't get and better, she straddled me and lowered herself onto my dick! We spent the rest of the afternoon fucking each other's brains out and now I go back every week for a massage and to fuck my brother's sexy wife! This is part 3 of Massage From My Brothers Sexy Wife, this is a POV Taboo Milf Cougar Cheating Wife Massage Striptease Deepthroat Blowjob Hardcore Creampie Sex Scene.
You may also like